So you blog. That's great.
However are you a bit successful?
– Number of subscribers to your RSS
– Number of comments on average on a blog post
– Number of bookmarks
– Number of links from other blogs
– Ranking on Technorati
– Number of visitors on your blog
Still great or is this appalling?
Is it worth the effort and time?
Maybe you should reconsider and switch over to just posting comments on blogs for many reasons:
The No Need reasons for commenting
1. No need to set up a blogging subject, concept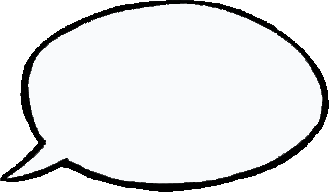 A blog needs to have a concept
A comment not: Just shoot from the hip.
2. No need to build an audience
Writing a blog is one thing, getting readers is a different thing
A blog needs to build an audience over time or the blog needs to get subscribers on the RSS feed which takes time too.
A comment on a blog steals the readers of the blog post.
3. No technical hassle
No need for RSS or any other technical aspects (installing, linking to your website, setup, layout, formatting)
4. No need to promote your blog
A blog needs to be promoted like a product
Promoting by registration, posting comments on other blogs, writing posts for other blogs as guest author.
5. No need to register and claim your blog
In the myriad of blog aggregators you can get lost. Each of them have different requirements and it takes time to register and claim your blog on all these sites. In several cases the procedures are not working causing some frustration.
6. No need to stick to your subject
A blog needs to build a community and the subject can not be changed.
Posting comments are one shot – "hit and run" – actions that can address different matters and different audiences.
7. No need for continuity
A blog requires regular posting thus a continuous stream of content.
Commenting can be done when you find the subject, just when it suits your case.
There is no time pressure.
Commenting can be discontinued for a while without negative effect as nobody is waiting for your next comment.
If you don't post on your blog regularly several times a week, your audience will forget about your blog.
8. No need for missing SEO (Do-Follow blogs)
If you post on "Do-Follow" blogs then your link to your website that sits under your name gets indexed and is good for your SEO (Search Engine Optimization). Especially in case the blog has a Pagerank of 5 or higher you will score for your website.
Additionally your comments can appear in search results too.
9. No need investing much time and effort
A blog post requires an investigation on the matter, writing content and layout which requires time.
A comment is a reply or add-on to a blog post that requires much less time and effort.
10. No need to illustrate the blog post
A blog post without an image or illustration scores less high with the readers and the blog aggregation sites.
A comment doesn't require an image.
11. No need to compete
Currently the popular and high ranked blogs are in most cases team work: written by several people in order to maintain originality and sufficient content.
Commenting can be handled by one person on many blogs.
12. No need to be consistent
In a comment you can have multiple and even different visions and opinions, whereas a blogger you need to stick to your vision and opinion.
13. No need to please your reader
In a blog you need to please your reader in order to keep him reading and give him value for his time.
A comment is just another opinion that can have the opposite opinion than the blog post or the general opinion of the readers of the blog.
14. No need to be entertaining
Blogging is a part of the entertainment that people enjoy.
A comment doesn't need to be entertaining, just remarkable or to the point is enough.
Finding blogs to comment on
The best overview is Alltop that has blogs ordered by category or matters.
Top blog lists can also be found on the Internet like on Technorati.
You can search for "Do-Follow" blogs using InlineSEO.
If you want to comment on blogs, you need to know the blog content and context.
Make sure your comments a valuable and add to the blog post.
Don't spam as spamming will turn against you and your website quickly.
Will you keep blogging or will you switch over to posting comments? (Start with this blog for instance)